---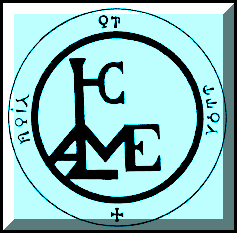 Bassist, composer, orchestra and choir conductor.
Mario D'Amato is a pupil and continuator of the school of Maestro Fernando Grillo (1945-2013), who called him "a mystic", "elected by the spirit". From his teacher he also learned and applied the apparently opposite founding principles of Baroque art and the Darmstadt school. Fernando Grillo will dedicate to him his latest composition for solo double bass, Monodie, in 2009. He has performed the world premiere of the final version of the Suite I for solo double bass by Fernando Grillo at the Royal Chapel of Portici on April 11, 2007.
He has collaborated with the Mikkola state school (Finland) as orchestra and choir conductor. He debuted directing the Stabat Mater by G.B.Pergolesi (adapted for two-part choir) at the Korso Church (Finland) on April 8, 2011.
MAIN ORCHESTRAS
Helsinginkatu Filharmonikot, 2011 (principal double bass) – 2016

Symphony Orchestra and Choir of Mikkola´s school, conductor, 2011

Orchestra da Camera di Santa Cecilia, double bass, 2004- 2008

Santa Cecilia Symphony Orchestra of Conservatory, double bass, 2002-2006

Morlacchi Symphony Orchestra of Conservatory, double bass, 2000 -2002
MAIN BANDS
Tears of Magdalena, double bass, bass guitar, lyrics, 2009-2011

Mystic Opera, bass guitar, lyrics, 2010

Tanguedia, bass and double bass, 1998
PROFESSIONAL EXPERIENCES AND EDUCATION
City of Helsinki, teacher of Italian language and culture, 2018 – 

City of Vantaa, teacher of Italian language and culture, 2018 –

University of Helsinki, Faculty of Arts, Musicology, 2016

University of Helsinki, Faculty of Arts, Department of modern languages, 2015-2020

University of continuing education of Helsinki, italian language teacher, 2014- 2016

University of continuing education of Espoo, italian language teacher, 2014-2015

HAMK, Häme University of Applied Science, professional teacher education, 2013

Pop & Jazz Helsinki Conservatory, teacher training (double bass, bass guitar), 2012-2013 City of Vantaa, teacher of Italian language and culture, 2018 –

Mikkola´s State School, Vantaa, symphony orchestra and choir conductor, music teacher, 2012

Suutarila´s State School, Helsinki, bass guitar teacher, assistant, 20II

Amber Music, Helsinki, composer, arranger, 2008-2009

Santa Cecilia Music Conservatory of Rome, double bass 2001-2006

Istituto Pontificio di Musica Sacra, Vicariato di Roma, sacred music seminary 2005-2006

International School of Master Classes in Music, Perugia, seminary of Fernando Grillo, 2002

Morlacchi Music Conservatory of Perugia, double bass, 1999-2001

Saint Louis Jazz Music Academy, double bass and bass guitar, Rome 1997 – 2000 (scholarship in 1998 as best perfomer)

Associazione Culturale MIA – Progetto Musica, teoria e solfeggio, Rome 1998 – 1999

University of Saint Petersburg, Russian language, 2003

CNLLR, National Center of Russian Language and Literature, Rome, 2001- 2003        




---